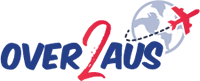 Maintenance
537391460169168
Apply Now
Location
New South Wales
Category
Hospitality
Duration
Indefinite
Salary
25
Job Description
NOMADS pride ourselves on providing exceptional experiences to travellers across Australia, New Zealand and beyond.We've taken a beating like all business have during Covid, but we're looking at bright horizons and are ready to grow our teams to capitalise on the positive future.
‍
Our staff is made up of seasoned travellers as at the root of all travel it's the people that make your experience exceptional and we're looking for a key leadership figure to take charge of the largest of our properties. We're focused on being innovative industry leaders, and providing clean, secure and friendly accommodation, bars, tours and events. Travel has the ability to change a persons view of the world, and as part of our team that, above all else, is the goal, everyday.Tourism Adventure Group is a market leader in Backpacker accommodation, bars, events and travel services. If you are experienced, dynamic and can manage your time well please get in touch with us today. As maintenance supervisor, you will be responsible for the effective management of all maintenance operations within the hostel. This is a very hands on role, and requires a diverse range of basic trade skills.
‍
Key Duties:
Working alongside the hostel and General Manager
Day to day maintenance of bathrooms, bedrooms, and common areas
Planning and implementation of preventative maintenance schedules
Ensure the hostel upholds Health & Safety and fire safety responsibilities
Maintaining records as required
Maintaining high communication levels with all other departments
Carrying out project work as required
Monitor Key Performance Indicators (KPI's) for the department and take corrective action as required
‍
What we are looking for?
General maintenance skills
A trade qualification preferred but not essential
Strong communication skills
Experience working autonomously in a maintenance position
Exceptional organisational skills and proven ability to multi task
An understanding of hostels and bars
A can do attitude and a desire to succeed
‍
Apply Now