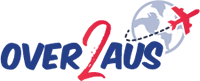 Bar Attendants
128242440035969
Apply Now
Location
New South Wales
Category
Hospitality
Duration
Indefinite
Salary
25
Job Description
**NOMADS pride ourselves on providing exceptional experiences to travellers across Australia, New Zealand and beyond.
**
We've taken a beating like all business have during Covid, but we're looking at bright horizons and are ready to grow our teams to capitalise on the positive future.
Our staff is made up of seasoned travellers as at the root of all travel it's the people that make your experience exceptional and we're looking for passionate individuals who share our mission. We're focused on being innovative industry leaders, and providing clean, secure and friendly accommodation, bars, tours and events. **
Travel has the ability to change a persons view of the world, and as part of our team that, above all else, is the goal, everyday.**
We are looking for superstars to join our team in the following positions:
Bar Attendants
Reception Attendants / Brand Ambassadors
Housekeeping Crew (AIR & MGI)
Work In paradise with a bunch of legends and make some memories! Hit apply and tell us why you want to join the crew
Accommodation options available.
‍
Apply Now