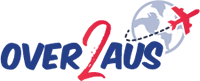 HouseKeeping Supervisor
715734709133799
Apply Now
Location
Queensland
Category
Hospitality
Duration
Indefinite
Salary
25
Job Description
NOMADS pride ourselves on providing exceptional experiences to travellers across Australia, New Zealand and beyond.
We've taken a beating like all business have during Covid, but we're looking at bright horizons and are ready to grow our teams to capitalise on the positive future.
Our staff is made up of seasoned travellers as at the root of all travel it's the people that make your experience exceptional and we're looking for a key leadership figure to take charge of the largest of our properties. We're focused on being innovative industry leaders, and providing clean, secure and friendly accommodation, bars, tours and events.
Travel has the ability to change a persons view of the world, and as part of our team that, above all else, is the goal, everyday.
The ideal candidate is an outgoing, energetic and friendly leader that will inject an amazing vibe to the housekeeping department.
You will need previous experience in this role to develop new procedures and practices and ensure they are completed to standard.
Your performance indicators will be an increase on online rankings and an overall improvement in cleanliness of rooms and communal spaces.
Requirements
Previous experience in resort, hotel or hostel cleaning
Eye for detail
Enjoy changing a dirty space to a clean environment.
Ability to work at a fast pace
High level of customer service & guest relations
Able to use initiative & work proactively
Ability to work to Health & Safety Policy and Protocol.
Benefits
Opportunity to lead and build your own team.
Opportunity for progression within leading Travel & Tourism Operator
And;
Working in a unique, diverse and cultural environment with an extraordinary crew.
The position is across a 7 day roster and involves weekend work. Looking for long term candidates.
‍
Apply Now